Merivaara — Health techology with a human touch
Merivaara is a leader in intuitive healthcare technology and industrial design, with surgery room solutions being a key focus and growth area. The company was established in 1901, and with its metal beds, improved hospital hygiene significantly. Today, Merivaara's operating tables, surgical lights, OR integration and AV systems, and services improve patient safety and increase the quality and efficiency of surgery operations in leading international hospitals.
OUR MISSION AND VALUES
We at Merivaara design innovative solutions to help healthcare professional to take care of the patients to live better lives.
For more than 120 years, the company's values have been uncompromising quality, simplicity, and learning from the user experience and from each other.
We are proud to apply the same values today.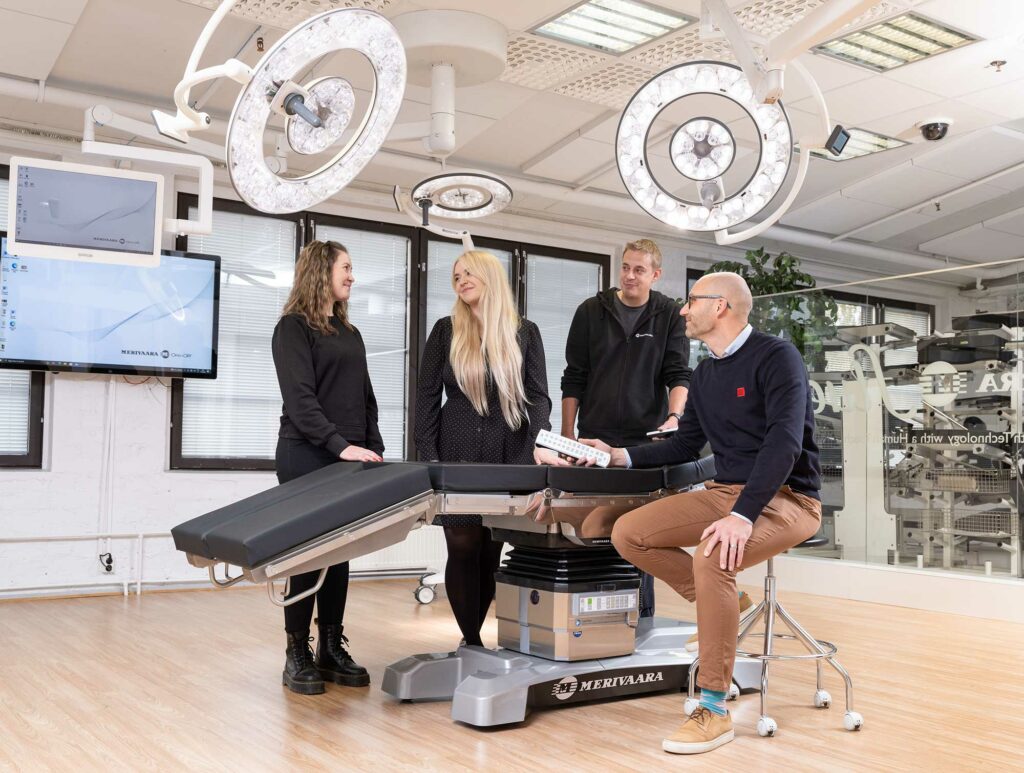 See also
Merivaara history since 1901
Merivaara history is a unique story about a Finnish company that has been involved in...
Read more