Grand Promerix for kidney surgery is the simple and flexible solution for operating rooms. Integrated kidney-­bridge elevator system helps to adjust the patient to the desired position with ease.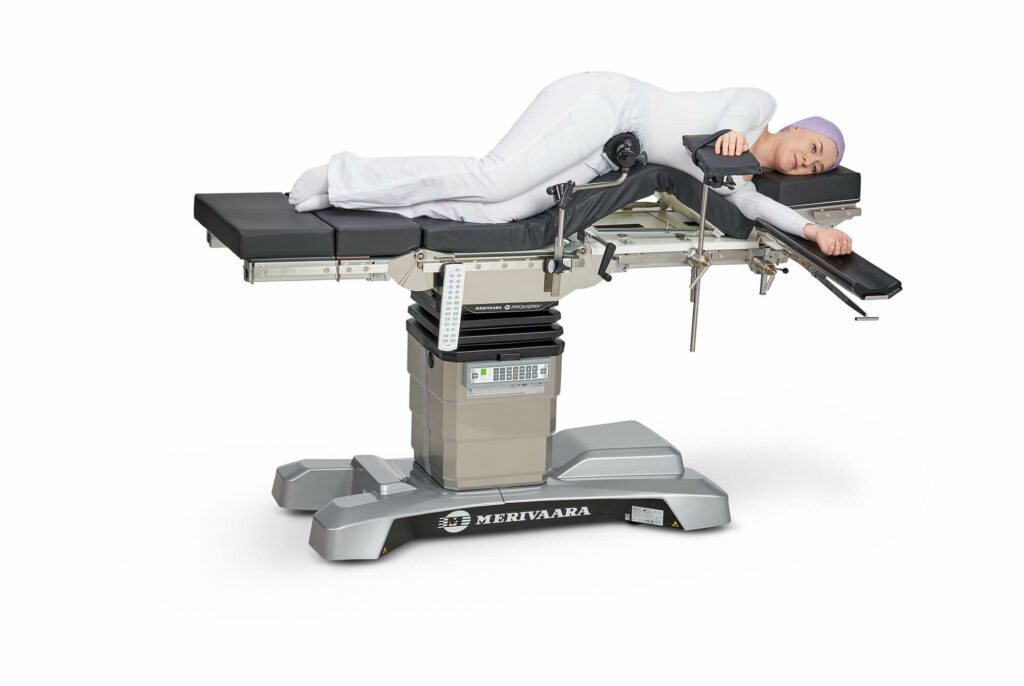 Special kidney-bridge integrated to fixed back-section
Special kidney-bridge back section is easy to use with a crank handle.
Multifunctional table top
The table top can be configured to suit all surgical applications.
Safe and easy positioning
Flex, reverse flex and beach chair can be easily archieved thanks to their individual dedicated buttons on the hand control.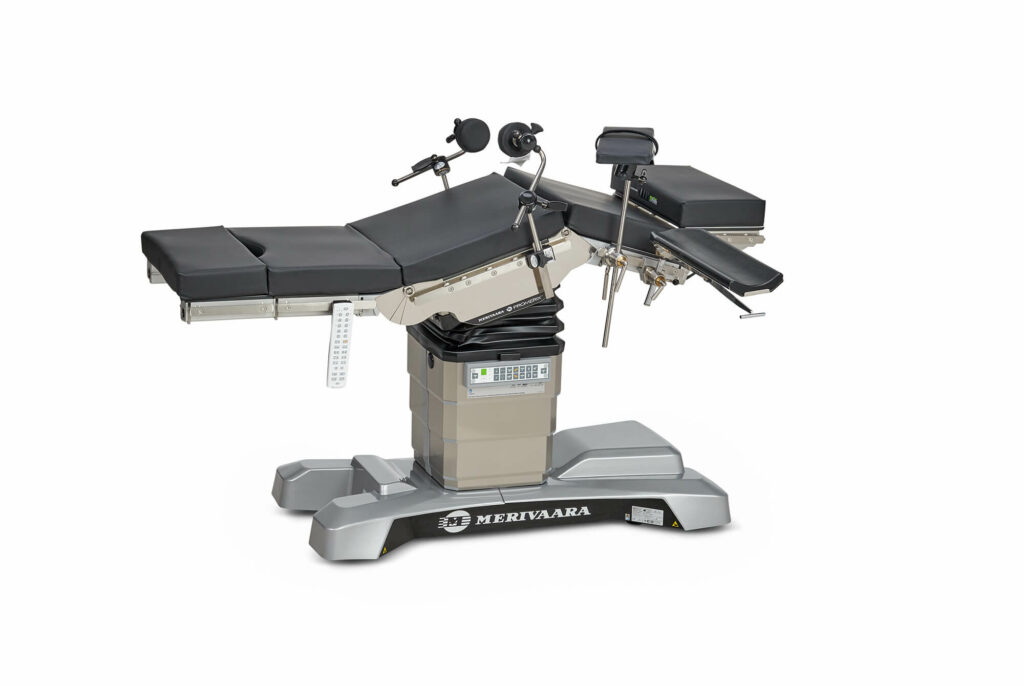 APPLICATION EXAMPLES
Lung cancer surgery
Lung volume reduction surgery
Oesophageal surgery
Partial nephrectomy or nephron-sparing surgery
Percutaneous nephrolithotomy / nephrolithotripsy (tunnel surgery)
Special accessories