Smarter Practico is the flexible solution for any operating room performing gynecological and urological procedures. Thanks to the extensive height adjustment range, Smarter Practico is suitable for personnel of all heights.
Gynecological surgery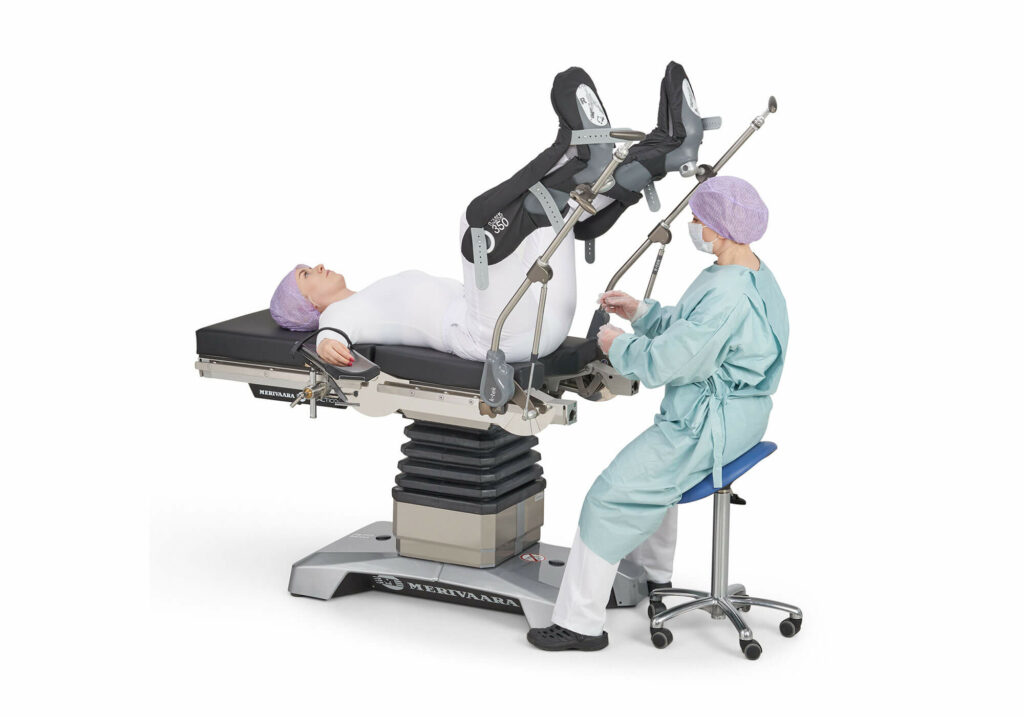 Excellent access and quick re-positioning
Due to the extensive height adjustment, Smarter Practico
is the ergonomic solution for all gynecological applications.
The quick memory function makes the re-positioning easy.
Urological surgery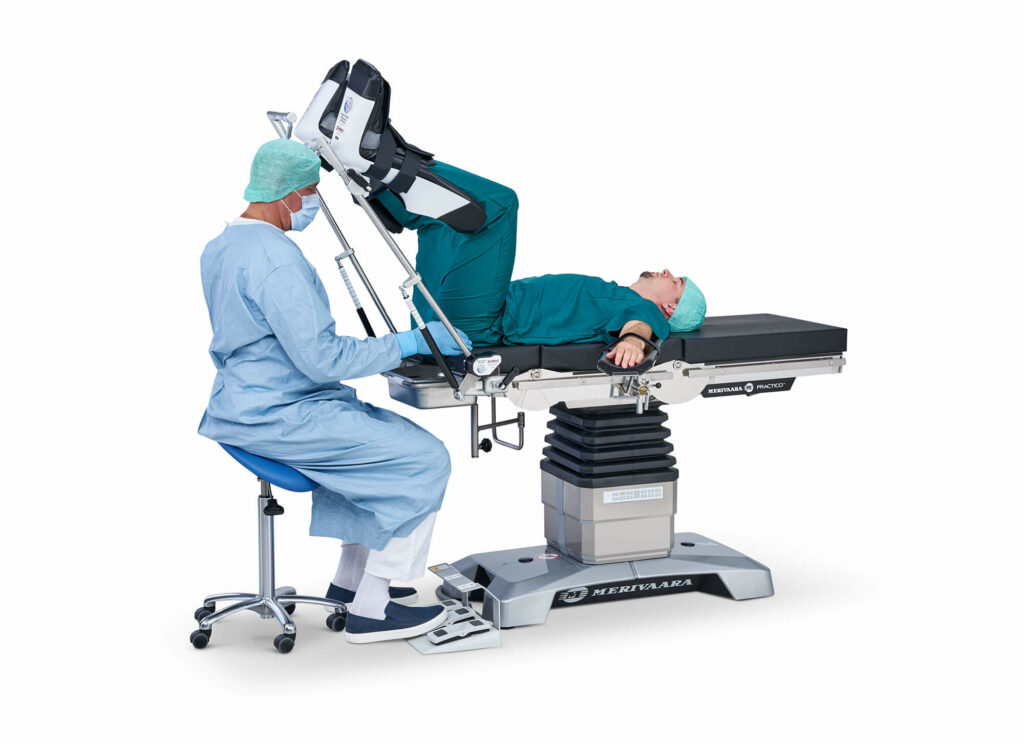 Uncompromised access for the surgeon
Thanks to the slide function the table top can be slided toward the surgeon allowing for more ergonomic access to the operating field.
Unobstructive imaging
The extensive slide function allows for easier
access for imaging equipment.
Surgeon's access is excellent. Longitudinal slide is a very good option in gynecological and urological procedures.

Erkki Riihinen, Operating Room Technician
APPLICATION EXAMPLES
Endometriosis surgery
Surgery for depression of uterus
and vaginal walls
Uterine scraping
Treatment of uterine muscle tumors (myoma treatment)
Hysterectomy
Hydroponic removal
Prostate laser surgery
Scrotum surgery
Seed Removal (Sperm)
Bladder Vision (Cystoscopy)
Special accessories