Orthopedic shoulder surgery
The flexible solution for any operating room performing arthroscopic procedures. Thanks to the large back section cutout, the shoulder operations ­are always ergonomic for the surgeon and the patient. The back section cutout is big enough for a full view of the upper back and to move the patient's arm. On the other hand, it gives a proper support for the patient.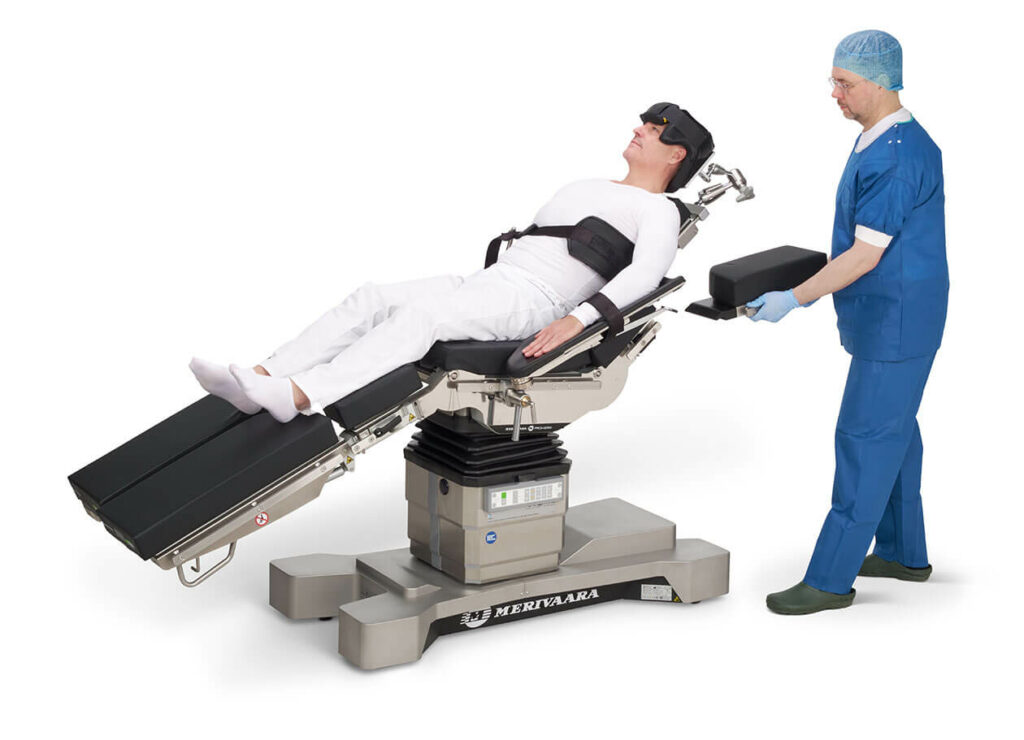 Large back section cutout allows shoulder and arm movements during operation.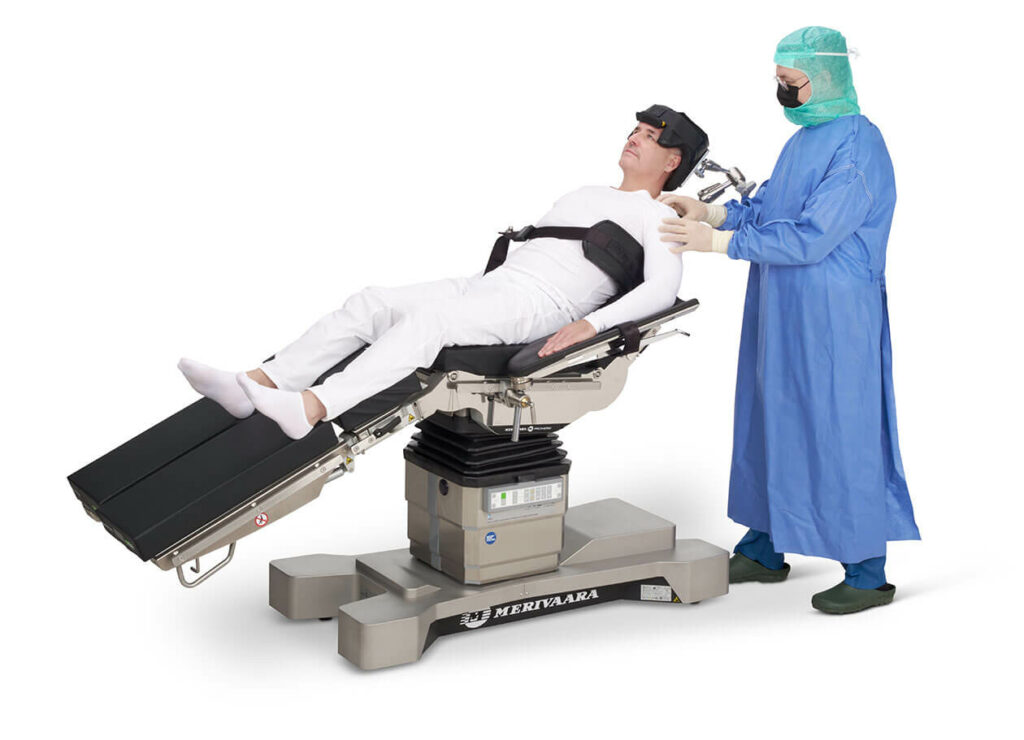 Back section cutout can be released easily and quickly.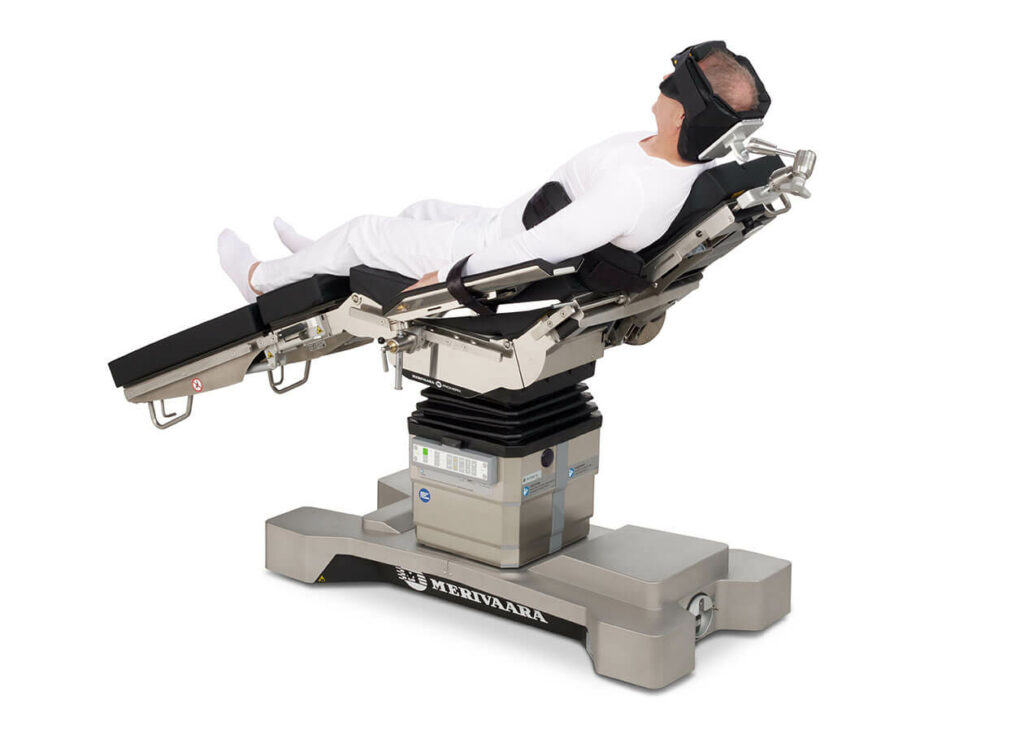 Programmable memory positions allows you to go back to original surgery position after the table
has been zeroed for imaging.
APPLICATION EXAMPLES
Rotator Cuff repair
Bankart repair
Slap Lesion repair
Total Shoulder replacement
Clavicle repair
Reverse Total Shoulder replacement
Special accessories