Grand Promerix is a flexible solution for all surgical operating rooms when performing spinal surgical procedures thanks to its safe and fluent design. It is ergonomically designed for the patient and surgical team. The fluent design creates an environment for optimum imaging. Attachment of carbon fiber sections is made easy due to our Fluent lock system.
Stable platforms for both neutral and flexed positions
Perfect solutions for example for cervical, lumbar, laminectomies, decompressions, thoracic surgical spinal prone procedures.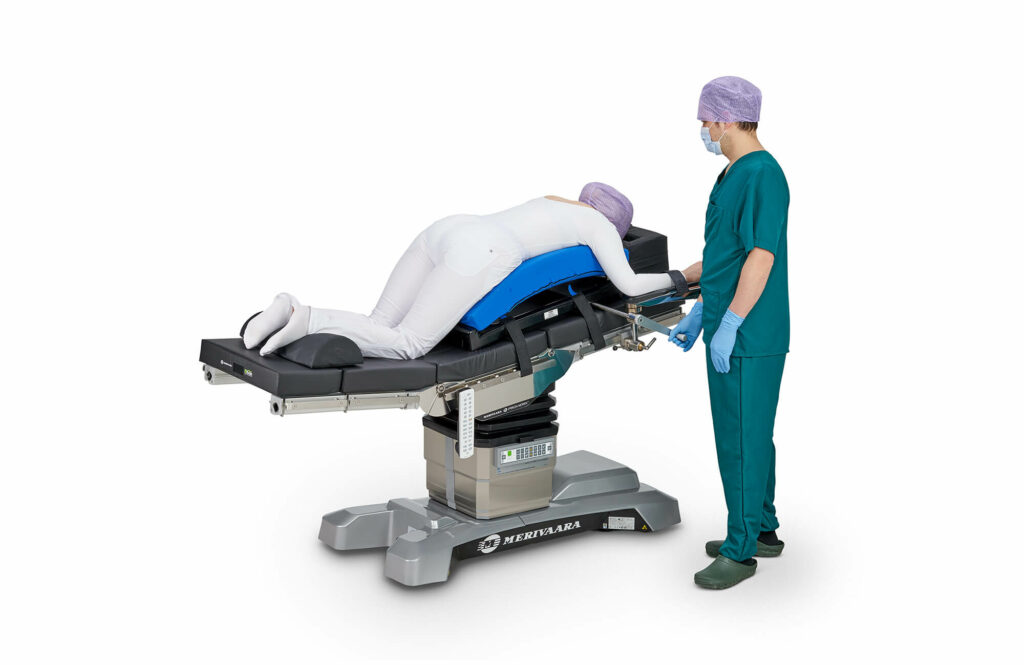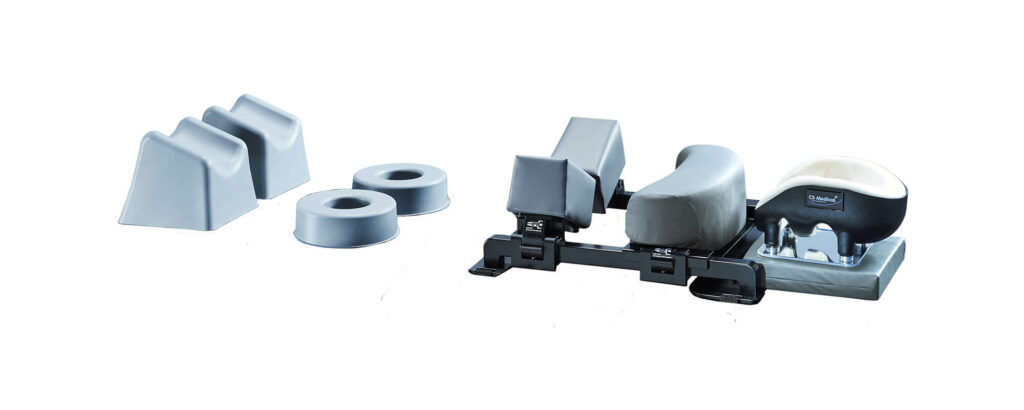 APPLICATION EXAMPLES
Laminectomy
Discectomy
Spinal Fusion
Vertebroplasty / Kyphoplasty
Special accessories