Smarter Practico for plastics is the flexible solution for any operating room performing plastic surgery.
Thanks to the extensive height adjustment range, Smarter Practico is suitable for personnel of all heights.
Max low
The table is easily reachable for the patients and gives excellent ergonomics for the surgeons while seated.
Fluent accessibility
New design gives more room for surgeon's legs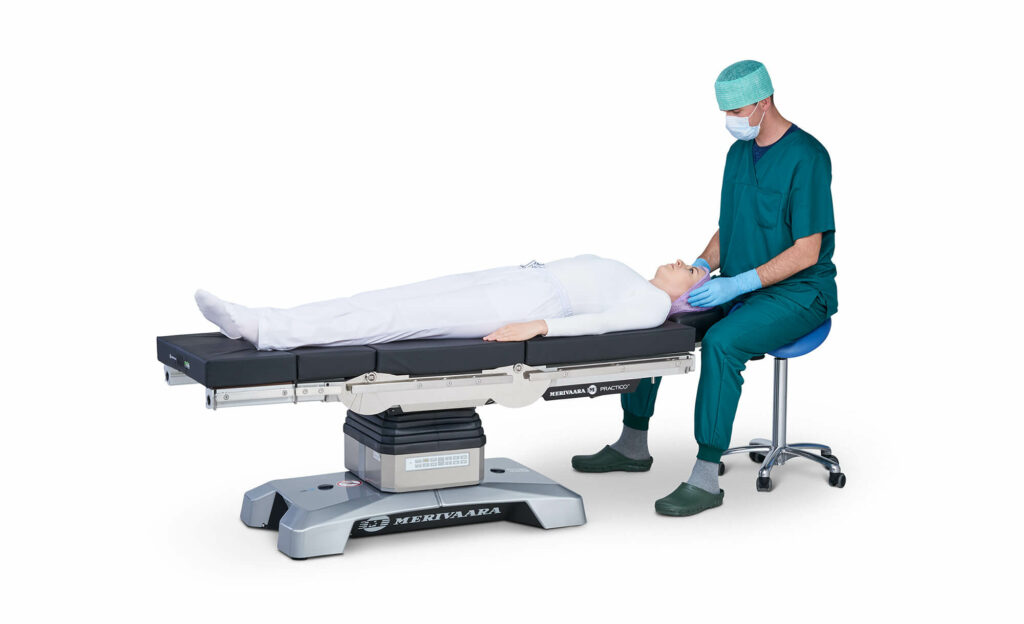 APPLICATION EXAMPLES
Breast Enhancement: Augmentation, Lift, Reduction,
Reconstruction
Facial Contouring: Rhinoplasty, Chin, or Cheek
Enhancement
Facial Rejuvenation: Facelift, Eyelid Lift, Neck Lift, Brow Lift
Body Contouring: Tummy Tuck, Liposuction,
Gynecomastia Treatment
Scar Revision Surgery
Special accessories