Grand Promerix is a flexible solution for all neurological operating rooms performing delicate procedures. Thanks to the safe and fluent design, it is ergonomically designed for the patient and surgical team. The fluent design creates an environment for optimum imaging. The attachment of multiple neurological accessories is made easy due to Merivaara Fluent lock™ system.
Safe and easy positioning
Different surgical accessories can be used for neuro and spine surgery with Grand Promerix. Reverse positioning is possible for different needs.
HEAD REST ADAPTER 60146
Compatible with all Doro neurological products. Can easily be mounted to both Grand Promerix and Smarter Practico.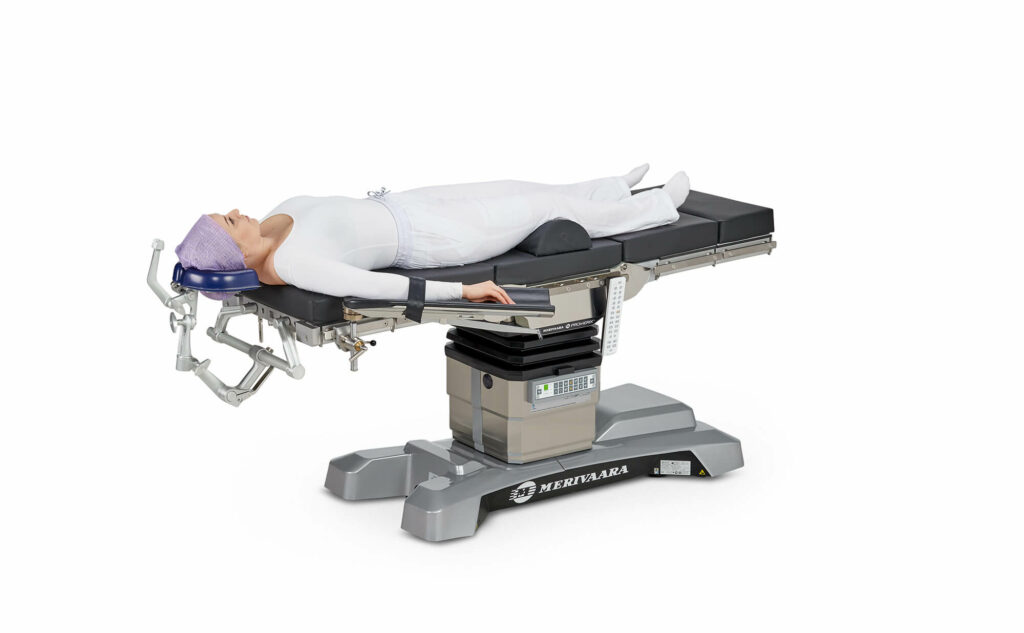 APPLICATION EXAMPLES
Laminectomy
Discectomy
Spinal Fusion
Vertebroplasty / Kyphoplasty
Special accessories